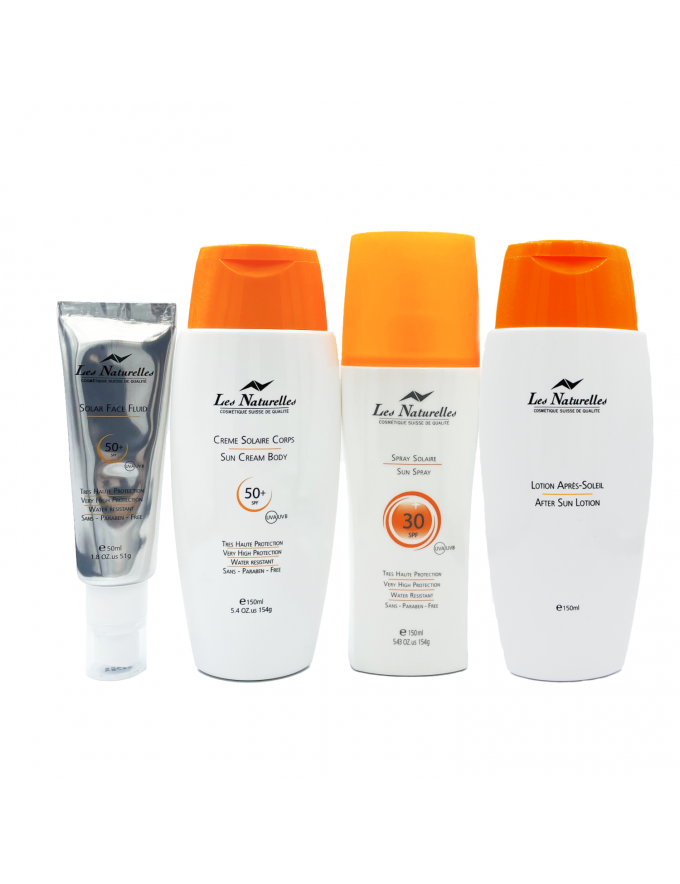  
Complete Sun Care line - 7180
This sun care line takes care of your skin's youthfulness by providing hydration*, radiance and high protection.
180: Sun Spray/Cream Waterproof SPF 30
183: After Sun Lotion
184: Facial Sun Cream SPF 50+
185: Body Sun Cream SPF 50+
Les Naturelles sun care products are formulated to perfectly protect your skin, to make it more beautiful and to ensure a radiant and long-lasting tan. They preserve the youthfulness of your skin by giving it suppleness, radiance and high protection to fight effectively against the harmful effects of the sun's rays. Products that are extremely pleasant and easy to use, allowing only the best of the sun to filter through, whatever your skin type.
*Hydration of the surface layers of the skin
No customer reviews for the moment.
Customers who bought this product also bought: