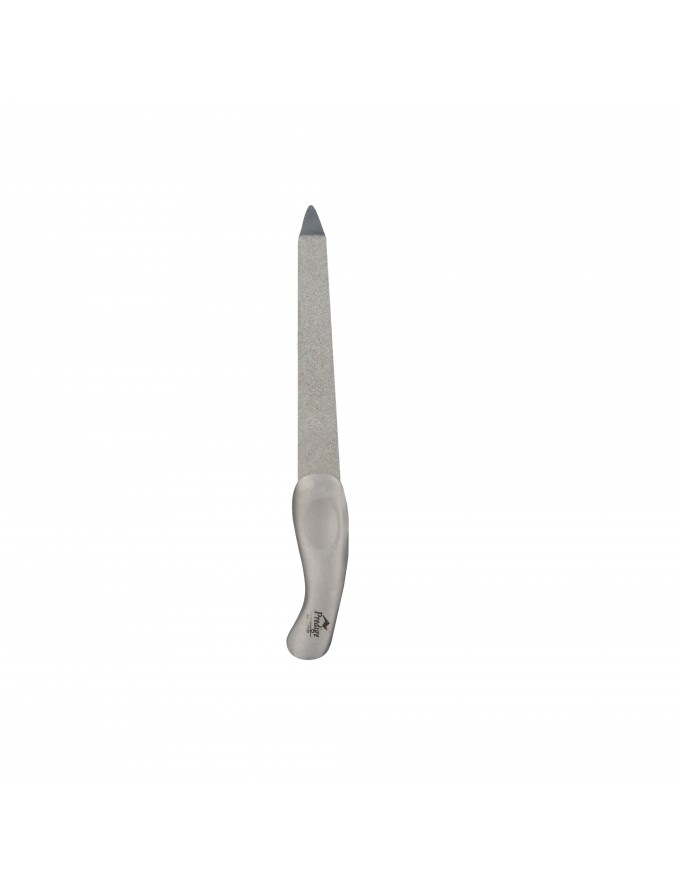  
This file has two different abrasive surfaces, for fast filing or gentle finishing. Made entirely of recyclable metal, including the handle, it guarantees years of efficiency. In addition, unlike cardboard or plastic, its sandblasted stainless steel is hygienic, allowing for complete and frequent disinfection without damage.
How many times have you bought tweezers, scissors or a file, only to find out that the quality is not there? Predige has conducted dozens of tests and our specialists have selected the best manicure products for you. They are exclusively made in Europe, in Italy and Germany, with the best materials.
There is no need to own dozens of tools, you just need the right ones and you will find them on this site.
No customer reviews for the moment.
Customers who bought this product also bought: